Voice of Roma 2016 Events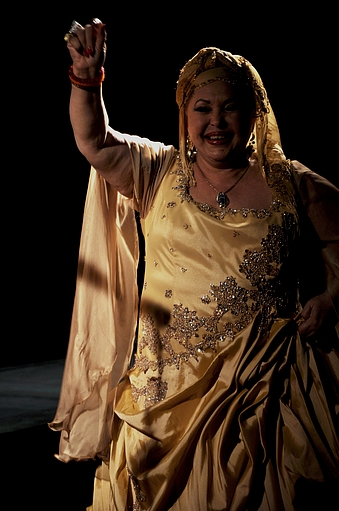 Esma image by Arbenllapashticaaa (Own work) [CC BY-SA 3.0 (http://creativecommons.org/licenses/by-sa/3.0)], via Wikimedia Commons
Voice of Roma (VOR) in collaboration with the Center for Traditional Music and Dance (CTMD) is sponsoring an April 2016 tour of Romani (Gypsy) and Macedonian music performed by the legendary singer Esma Redzepova and ensemble. The tour features three generations of superb artists whom she and her late husband Stevo Teodosievski trained in their music school.
April 15-24 -
DC, NJ, and NY - Esma Redzepova
   and conference and lectures about Roma
Friday, April 15, 2016, 4:30 to 6:00 pm -

"Gendered Migration of Muslim Balkan Roma: Work, Sexuality, and Ritual in New York and Germany"

- 285 Mercer St., NYC, 7th floor. By Carol Silverman, Professor of Cultural Anthropology and Folklore, University of Oregon Department of Anthropology and Folklore. Part of the NYU Gender and Transformation: Women in Europe Workshop. website
Tuesday, April 19, 2016 11 AM -

Global "Gypsy": Balkan Romani Music, Appropriation and Representation

- Carol Silverman, illustrated lecture. Brooklyn College, Wolf Institute for the Humanities, and Department of History. Tanger Auditorium. 718-951-5847
Wednesday, April 20, 2016, noon -

Esma Redzepova and Folk Masters

- free - Library of Congress, DC. Coolidge Auditorium, Ground floor, Thomas Jefferson Building. website
Thursday, April 21, 2016, noon-1:00 p.m. -

"Global Gypsy": Balkan Romani Music, Appropriation and Representation

- Carol Silverman, "Benjamin Botkin Lecture," Pickford Theater, 3rd Floor James Madison Building, Library of Congress, DC. website
Thursday April 21, 2016, 6:00 p.m. -

Esma Redzepova and Folk Masters

- free - Kennedy Center, DC. Millennium Stage. website
Saturday- Sunday, April 23-24, 2016 -

Romani Arts and Letters Conference

- free - NYU Initiative for Romani Music, NYC. website
Saturday, April 23, 2016, 8 PM (doors open 7 PM) -

Esma Redzepova and Folk Masters

- Sts. Kiril and Metodij Macedonian Orthodox Church Hall, 1050 Pompton Ave, Cedar Grove, NJ 07009 $35 ($30 advance) 862-400-1226 get tickets
Sunday, April 24, 2016, 6:30 p.m. (doors open 6:00 p.m.) -

Esma Redzepova and Folk Masters

- with dance workshop by Sani Rifati Le Poisson Rouge 128 Bleecker St., NYC. $20, 18 yrs and older website
West coast events begin Tuesday, April 26 in Seattle!
April 20-30 -
Esma 2016 USA Tour summary
Washington DC, 4/20 noon:


Coolidge Auditorium, Library of Congress

Washington DC, 4/21 6 PM:


Millennium Stage, Kennedy Center

Pennsylvania, 4/22:


University of Pittsburg

New Jersey, 4/23:


Saints Kyril and Metodij Macedonian Orthodox Church, Cedar Grove

New York City, 4/24:


Le Poisson Rouge

Washington, 4/24:


Town Hall, Seattle, sponsored by Earshot Jazz

Washington, 4/27:


Vashon Island Public School System, Vashon Island

Oregon, 4/29:


University of Oregon, School of Music, Beall Hall, Eugene

California, 4/30:


Herdeljezi Festival, Oakland
Esma is internationally acclaimed as the "Queen of Romani Songs" and is one of NPR's "50 Great Voices." Born in Skopje, Republic of Macedonia, she began her professional career at the age of thirteen. She was the first Balkan performer to make Romani music popular with non-Romani audiences on elite concert stages in the early 1960's. Esma, who sings in over ten languages, earned the title Queen of Romani Songs at the World Festival of Romani Music in India in 1976. At the Festival of Roma Experiences in Moscow in 2000, Esma was proclaimed Laureate and Roma Singer of the Century. In 2013 she represented Macedonia in the Eurovision Song Contest. Esma has performed for many heads of state and has toured more than four decades, giving more than 8,000 concerts in over 30 countries. She has played in plazas, stadiums, and opera houses, for villagers as well as world leaders. Her Ensemble has performed over 400 musical pieces on dozens of recordings, several of which achieved "gold" status in the former Yugoslavia.
In addition to her stage work, Esma is a world-renowned humanitarian. In the past thirty years she has fostered forty-nine children and educated them in music and career development. She will be accompanied by these protégés, spanning 3 generations, lead by master accordionist and ensemble arranger Simeon Atanasov. During the last decade, Esma has been building a "Home of Humanity and Museum of Romani Music" which includes an archive, theater, recording studio, and an outpatient clinic for underserved populations.
Esma has been a major contributor to countless advocacy and assistance programs for women and underserved populations, including the disabled and Romani refugees from Kosovo. She is honorary president of the Macedonian Red Cross, and has given more than one thousand benefit concerts. In 2000, the Sorority of Roma Women proclaimed Esma "Woman of the Millennium". In 2002, Esma was nominated as United Nations Ambassador for Refugees in Macedonia, and was nominated a second time for the Nobel Peace Prize. In 2010, she was awarded the Macedonian Order of Merit, and in 2013 she was proclaimed a National Artist of Macedonia.
Voice of Roma is a California based NGO that promotes the rich cultural heritage of Roma through festivals, workshops, performances and educational presentations. Voice of Roma also works to heighten awareness of human rights issues faced by Roma in today's world, and to support efforts by Roma to build and maintain their communities, and to improve their lives.
In addition to a concert and/or dance party, he ensemble provides workshops in Romani and Macedonian singing, instrumental music, dance, and Balkan ensemble coaching. Dance workshops are lead by Sani Rifati, VOR President, Romani activist, tour manager, and well-known Balkan Romani dance teacher. All events have an educational component. Program notes are available upon request.
The touring group consists of 8 people: 6 performers and 2 tour managers.
Stage plot and technical requirements available upon request.
The Ensemble performers are:
Esma Redzepova, vocal
Simeon Atanasov, accordion
Filip Nunevski, trumpet
Aleksandar Stamenkovski, guitar
Nikola Mitrovikj, bass
Safet Demirov, drums
The tour manger is Sani Rifati, and Esma's assistant is Vesna Georgieva.
Information: Sani Rifati:
voiceofroma@gmail.com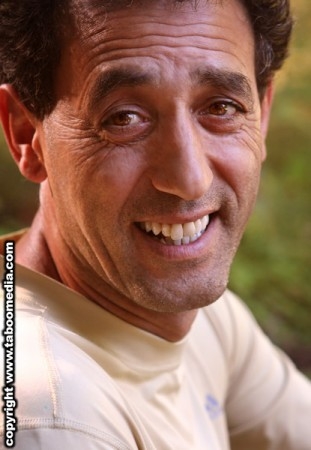 April 28 -
UW Bothell - Sani Rifati:
lecture, discussion, music and dance
The UWB School of Interdisciplinary Arts & Sciences and the UW Comparative History of Ideas Program are delighted to welcome Sani Rifati, Roma human rights activist and musician to campus for a lecture and workshop, Thursday, April 28, 1:15 pm Discovery Hall, Room 165 B
Sani Rifati directs Voice of Roma, an arts and human rights organization. He is also a musician and dance educator. Of Romani decent, Sani was born in 1962 in Kosovo and emigrated to the United States in 1993; he now lives in Berlin.
The estimated 10 million to 12 million Roma in Europe — 6 million of whom are in the E.U. — have suffered centuries of discrimination and persecution. But Europe's turbulent economic climate has contributed to a rise in populist anti-Roma rhetoric and openly racist anti-Roma policy agendas.
Simultaneously, Roma music and dance styles are reaching global levels of popularity, seen and heard in traditional dance scenes as well as sampled in electronica and hip hop. Contending with this complex landscape of cultural appropriation, Sani works to insure that Roma artists have freedom and respect to present their own Roma culture through responsibly and ethically produced cultural programming.
Sani is a vocal advocate for preserving the traditional folk music, songs, and dances of his culture. He is a strong believer in creating community through his people's spirit of sharing music, dance, oral histories, food and drink.
Sani will be accompanied by his son, Benji Rifati, local musician and UW Seattle undergraduate student.
Join us for discussion, music and dance! Questions? Please contact Carrie Lanza, clanza@uw.edu
---